Rooms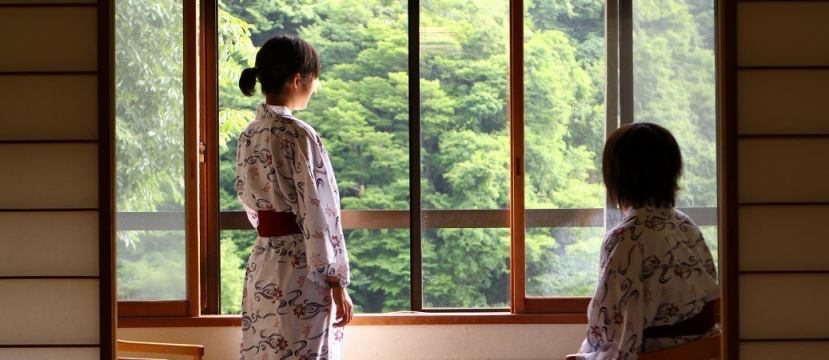 A healing space feels the four seasons with nature healing.
Fukeikan loved by a number of literary tattoo visitors since its founding.
You can relax in the relaxing atmosphere of Matsukawa Keikoku which is stained in the four seasons, nature's healing and calming calmness.
Please feel the sounds of babbling, trees and birds singing in an unpretentious Japanese style room, please spend some time only here.